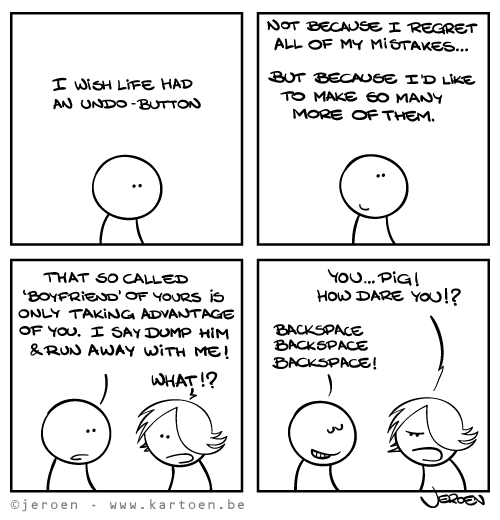 Hahaha.
aku ketawa ngakak
paz baca komik ini.
you.

PIG.

how dare you ?!
backspace backspace.
hehehe.
super duper konyol.
LOL. tapi emang bener si. dua minggu kemaren.
how i miss my old time so much.
pengen banget balik ke masa lalu.
repeat
all our happy time. whoaaa. jadi nya malah menye menye. hihihi. sampai akhirnya pada titik. dimana sebaiknya. saya harus berdamai dengan masa lalu saya. and.
move on!
hihihi. walaupun yang ada. dan. tak di duga duga. malah. di
gangguin
lagi. hahaha. tapi tak apa la.
i feel better.
i try to be simple person.
mmm.
i wish :]
♥
What i wore :
Blue puff sleeve cardigan ~

unknown brand.
Yellow printed tank top ~ MANGO.
Black short ~

N.y.L.a.
Open toe sling back shoes ~

GUESS
By the way.
i cant wait for next month.
hahaha. my friend will tattoo my face on his skin.
in black and white tattoo.
yay!! so excited.
how come :P
okay. it is sound so extraordinary. sound silly. sound crazy. or. whatever you think. but.
hello.
it is all pure in the name of

ART.
hahaha :]